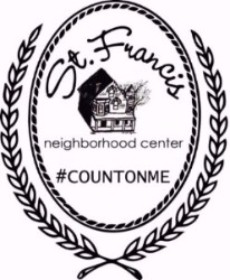 We have raised
$4,523,778.00
of our goal.
We can count on you!
Thank you for your support in helping us meet the $250,000 Challenge Grant from the France-Merrick Foundation to support our Count on Me  $4 million campaign for the renovation and expansion of the Center. Funds will support an innovative & modern community center, so we can provide more services to more youth and families who need the Center's resources to build a better and much brighter future.
Thanks to you, we are so inspired! We have raised more than half of our goal - we're at the $2.1 million level. Please share with your friends, family, neighbors and co-workers. Together, we will reach our goal!
St. Francis Neighborhood Center is at the heart of creating positive social change for underserved people living in Reservoir Hill, West Baltimore
For more than 50 years St. Francis Neighborhood Center has been providing community services, and character and education enrichment programs to the neediest children and families in Reservoir Hill, West Baltimore. The Center was founded in 1963 by Father Tom Composto, a Jesuit priest who moved into the original center and stayed the rest of his life, devoting himself to the poor.
From these humble beginnings, The Center has grown into a long-standing icon on the corner of Whitelock and Linden Streets, known best for its ability to provide solutions to ending generational poverty in the area through education, service delivery and community connections. The Center is active with the over 20 neighborhood coalitions, partnerships, and countless community organizations.
The Center has been the only community organization in Reservoir Hill to expand its programming to meet the growing needs of a large and diverse community during these times of economic and social turmoil.
Today, The Center touches more than 40,000 individuals per year in Reservoir Hill, and award-winning programs have helped to improve grades and self-esteem of Baltimore City School children who attend the afterschool and summer school programs. We can do even more.
Our historic four-story townhouse limits our ability to serve more children and to provide additional programming to fulfill the ever-evolving community need.  That's why the Board of Directors has approved a capital fundraising campaign, Count on Me for St. Francis Neighborhood Center, a testimony for those who care about the Center and the quality of life for underserved people moving forward in Reservoir Hill.
Our total goal is to raise $4 million in 2 years to add classrooms, an art studio, a kitchen/cafe, greening projects, multipurpose space, expanded media lab and library.
Once complete, we expect to serve 200 children in our education programs, an increase of 100% enrollment.
We invite you to be a part of this transformational change. Can we count on you to join us in achieving this milestone for Reservoir Hill and West Baltimore?
---
About The Project
Phase I: Repair: The first phase of the project is complete! Repairs to the attic, roof, and basement have improved the indoor learning environment for youth and level of comfort for ll while inside the space.
Phase II:  Renovation and Expansion: The second phase of the project will expand the existing structure from 6,000 square feet to at least 12,000 square feet. Additional space will allow the Center to serve 200 children, an increase from 100 children served today.
Entrance Reception: The welcome and reception area will be bright and light allowing people to safely come and go to their activities and events without interrupting current programming.

Art Studio: Kids can count on multiple zones for different types of art making. Attached to the art room will be a smaller room to house a kiln and printmaking press. In the central area of the main space, there will be tables and stools. A projector, screen, free standing easels, drying rack, shelving with art books, as well as a sink and drain so that the art studio can be hosed down. All walls of the art studio will feature floor to ceiling homasote boards for artwork display and additional drawing/painting surface.

Multi-Purpose Room: The community can count on utilizing a transformational adjustable space that can accommodate larger activities and gatherings such as, yoga, exercise, safety classes. The space can be transformed to become an indoor play area or separated into small group spaces.

Cafe & Kitchen: The Kitchen will be a clean, safe space to teach nutrition, prepare daily meals and snacks for the student programs, cooking classes, and used for food preparation for events. Our partners who distribute meals and groceries to those in need in the community will have a lockable pantry for their goods. Our Cafe will have comfortable seating for over 100 people.

Study Hall and Library: Currently the Center is without quiet space; this area will allow youth to quietly work on homework, read, and receive tutoring. With the free book exchange, students and community members can borrow books at no cost with the option of keeping the book, returning, or donating a different book.

Meeting Rooms: Currently with no designated meeting space, we meet in a classroom or shared office. We will now be able to allow our partners large, modern "smart" rooms to give presentations, hold a block meeting, or a staff and board meeting without interrupting ongoing programming.

Computer Lab: The lab will be open to the public for job seeking, resume building, online courses, house- hunting. It can also be used for STEM projects, coding, educational activities, and more. Equipped with a 3-D printer, and drone, it will be a state-of- the-art technology center with future- driven, hard-wired capabilities.

5 Classrooms: Kids will enjoy larger, functional classrooms with sufficient space to carry out programs. The spaces will have built in storage and shelving, LCD projectors, and a white/black board wall.

Meeting Rooms (2): Currently with no designated meeting space, we meet in a classroom or shared office. We will now be able to allow our partners large, modern "smart" rooms to give presentations, hold a block meeting, or a staff and board meeting without interrupting ongoing programming.
St. Francis Neighborhood Center (EIN# 52-0968759) has been the beacon of hope in Reservoir Hill for families living at and below poverty for over 50 years. We are now poised to build toward the future for another half century. We want you to join us.
Invest in the Reservoir Hill neighborhood by supporting this major capital project for the community today. We appreciate your thoughtful consideration and support to secure and strengthen St. Francis Neighborhood Center to serve individuals, children, and families who are the heartbeat of our programs.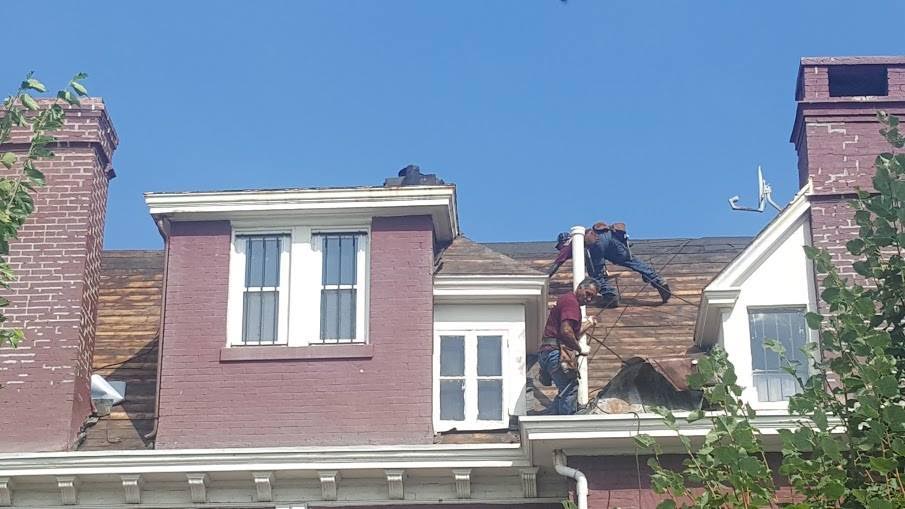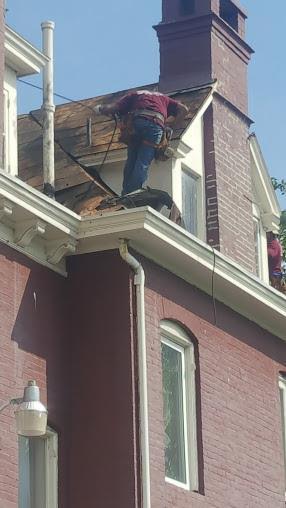 ---
Power Team
The Power Team is a group of fundraising volunteers who agree to help raise 25% of the capital campaign goal, or $1,000,000 by 2018. We are thankful for their commitment.
Kevin Apperson, Campaign Chair
Christi Green, Campaign Chair
Diane DiSalvo
John Enoch
Torbin Green
Helen Hiser
Fred Hiser
Norita Parker
Katy Peterson
Shannon Snow, Episcopal Housing Corporation
Randy Sovich, RM Sovich Architecture
---
Ways You Can Make A Difference
By Check - please make checks payable to:
St. Francis Neighborhood Center, 2405 Linden Avenue, Baltimore, MD 21217
Attention: Christi Green, Executive Director
Mailing Address: P.O. Box 12279 Baltimore, MD 21281
By phone - please call us at 410-870-9670. Ask us about donating gifts of stock.                                                      
Online - Fill out the form above.  
All the children and patrons who are connected to the Center join us in thanking you for your support. Together we can count on each other to build up Reservoir Hill and improve the quality life for all residents.
For more information, to visit the Center, or to join our development team for the capital campaign, contact Christi Green, Executive Director at cgreen@stfranciscenter.org, or 410-870-9670

 
Contributions are tax-deductible.