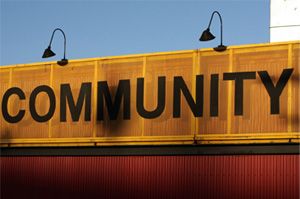 These are valuable links to websites that will give you more information about our cause.
Dan Rodricks of the Baltimore Sun writes about our Power Project.

After school program looks to beef up academics.

Afterschool programs like ours are so important

NBC Nightly News was already doing an interview regarding our youth programs and our impact. While we were already in process of this, the recent unrest and riots happened, just a few blocks from the Center. The story changed, and our kids expressed their opinions.

On May 5, we already had a community clean up scheduled months ago. We decided to continue as planned, with the unrest having just occurred. We normally have 30-40 people who come to help, we had over 200! We cleaned every street in Reservoir Hill and then some. WJZ drove past, and noticed us and all of the support. Here is their report.

Baltimore Brew Reports St. Francis Neighborhood Center: a cool place for kids to learn over the summer!

Service Learning Project by our kids at the Center makes the news!

Center student prodigy Emmanuel speaks up about bullying and his time before the Center. All kids should come here!

Center student prodigy Asia, who has been at the Center since she was 5 years old, now getting ready to be 13, discusses support of the Center, community, youth, and those discriminated against.

Outreach & Program Director Torbin Green interviews about the Center on WMAR Midday Maryland.

Board Member and parent Ms. Everel Watson shares the importance of having access to the internet through our partner Comcast and their Internet Essentials program.