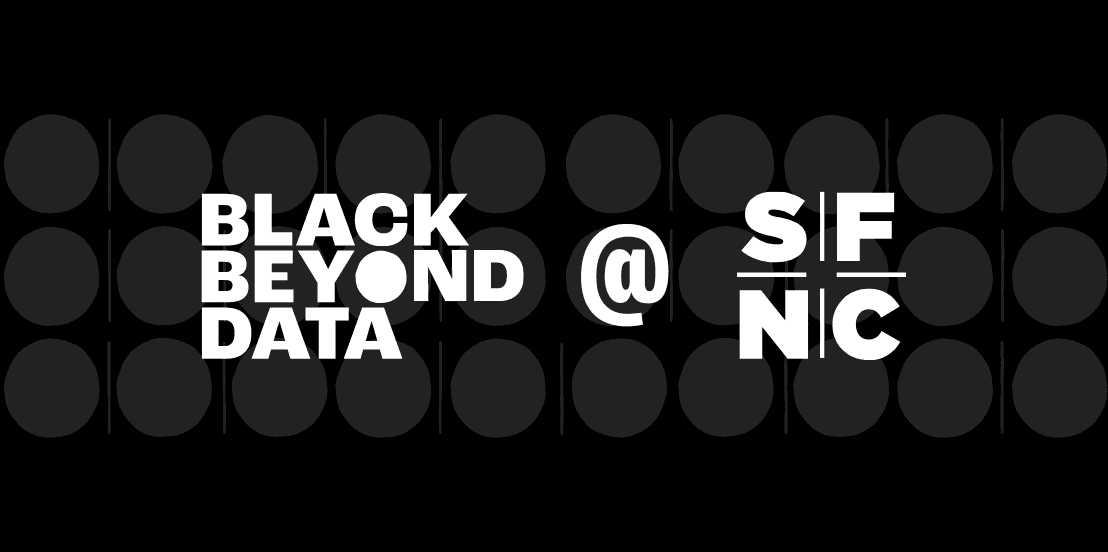 Black Beyond Data Reading Group
The Black Beyond Data Reading Group is focused on exploring ideas around community-based data analytics (CBDA), a collaborative approach to data that involves community members in the collection, management, and analysis of data in their communities. The goal of CBDA is to increase knowledge and understanding of social issues that impact a given community and to integrate the knowledge gained with interventions for policy or social change benefiting community members.
What is data? Data are facts, statistics, and other basic units of information about a people, place, or community. They are the building blocks elected officials, policy-makers, organizers, and educators use to draw conclusions about how a community functions. Data is collected all the time, often without our conscious awareness of it and it could be anything from your birth date on a form to social media likes on Facebook. However, data can be so much more. That's what we hope to explore in the readings.
The aim of the Black Beyond Data Reading Group is to gather people (researchers, faculty, community activists) who have an interest in Black community-based data analytics to critically research and study social issues to initiate transformative change in Black communities.
---
Community Data Stewards
Community Data Stewards (CDS) are individuals who use data practices for social justice and restorative change in the Reservoir Hill and Penn North neighborhoods. Data stewardship is a practice that ensures data is accessible, usable, safe, and trusted for communities in West Baltimore. Community Data Stewards will be responsible for shaping an open-source data sharing platform at SFNC, and galvanizing the neighborhood around community-centered data practices.
The Community Data Stewards Program is a part of the Black Beyond Data Ecosystem and is a project funded by the Mellon Foundation.
Check back soon for more information!
Courtney Burton

Courtney Burton is a Social Science Research Analyst at the Centers for Medicare and Medicaid Services (CMS) Innovation Center (CMMI). As a part of the State Population Health Group, Courtney has served as the Model Lead for the Million Hearts Cardiovascular Risk Reduction Model and the Maternal Opioid Misuse Model. Through this role, she supports the development and implementation of federal health policy models by engaging internal and external stakeholders to support states and health organizations in developing sustainable health policies. Prior to joining CMMI, Courtney actively engaged community members through health education and outreach in her position at the Anne Arundel County Department of Health and contributed extensively to the development and implementation of the State Health Improvement Process (SHIP) in her role at the Maryland Department of Health and Mental Hygiene. Courtney graduated from the University of Maryland Baltimore County where she received a M.A. in Applied Sociology with a focus on research methods and a B.A in Health Administration and Policy with a concentration in public health. To continue her public health studies, Courtney is currently a DrPH candidate at Morgan State University. In her spare time, Courtney enjoys traveling and spending time exploring Charm City with her four-year old son and other family and friends.

Twana Adams

When Twana grew up in Harlem, New York City , there were no personal computers, smart phones or big screen TVs. Twana wanted to be an actress but her mom prayed for her to be a doctor. She didn't want to be a physician because she couldn't stand the sight of blood or cadavers. After working in Chemistry for a moment she went on to use her acting skills to teach science for over two decades. As an educator, Twana always stressed the importance of food labels and knowing "you are what you eat." Twana combined her love for experimentation and passion for cooking natural foods to create Mama Pops Gourmet Popcorn, re-launching May 8, 2023. Twana loves Baltimore and sees so much potential. She wants to be an active participant in community development and stabilization in west Baltimore. Her hope is for resources to become available for students, families and organizations to build practical Science, Technology Engineering Art and Math (STEAM) skills. She is excited to interact with the community as a Community Data Steward for St. Francis Neighborhood Center. Numbers matter and are very important in garnering resources in the community.

Faith Garnett

Faith Garnett is a Social Justice Community Data Steward with St. Francis Neighborhood Center. Faith is an advocate for dignity, self-determination, collective care and the generational and ancestral work that is Black liberation. With a background and experience in racial equity, data management, community engagement, advocacy, facilitation, and more, Faith finds herself most inspired when working in and with communities cultivating an environment for agency, empowerment, belonging, and justice to thrive. Faith received a Master of Science in Conflict Analysis and Resolution from George Mason University and has recently co-authored a chapter titled Centering Black, Indigenous, People of Color through racialized Workplace Conflict Resolution. In her spare time, Faith enjoys spending time with her family, visiting new restaurants around the DMV area, and exploring scenic trails to walk and run.

Sarkis Rose

Sarkis Rose is a real estate investor who specializes in residential and commercial real estate investing. With over four years of experience, Sarkis takes a holistic approach to real estate by providing people with the tools needed for a better life today. Mr. Rose works at St. Francis Neighborhood Center providing enrichment to the lives of those in the Reservoir Hill community. In his free time, Sarkis enjoys practicing meditation, exercising, traveling, and spending time with his daughter. He currently lives in Baltimore, Maryland and is passionate about helping men on their journey to healing, wellness, and building generational wealth.

Tajema Chapple

My name is Tajema Chapple (Licensed Esthetician, Owner and Founder of Gem Lash Beauty Company and Gembody Health & Wellness Spa). I'm also a mom of 4. I was born and raised in the wonderful Charm City. I'm originally from West Baltimore to be exact and lived in the Southwest Baltimore area majority of my life. I've always prided myself in being able to give back to my community and help uplift them in ways that I needed coming from poverty. My Faith being the only way I was able to survive, I pride myself with the motto "How Can I Help?"
---
Community Data Hub
More information coming soon!
---
Black Beyond Data Working Group
More information coming soon!