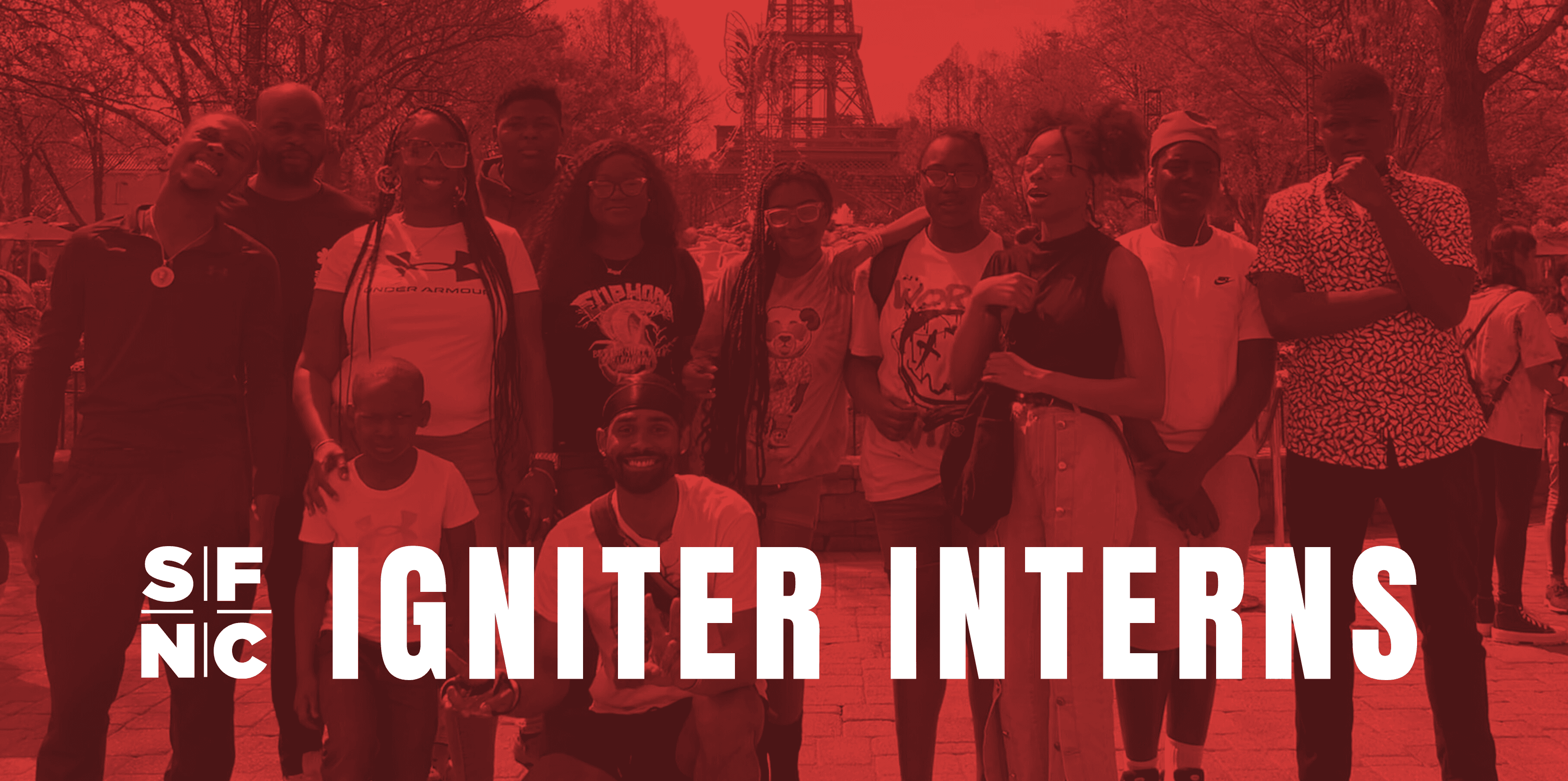 Igniter Internship Program
With the goal of igniting our youth to reach their greatest potential, SFNC is committed to providing an internship opportunity to high school and young adults within the 21217 community. Our Igniter Internship program is embedded in providing the interns with the opportunity to gain professional and entrepreneurial skills, foster relationships, and begin the actionable steps towards planning for life beyond academics.
To participate in this paid internship program, you must be:
Living or attending school in 21217
Enrolled in a Baltimore high school (9th - 12th grade) or pursuing a certification or degree
Interested in designing your own future & helping your community thrive!
Job, College & Career Prep
Explore self interests, strengths and weaknesses
Research ideal jobs/careers & learn how to reach career goals
Participation in discussions, role play and reflection activities
Host and participate in youth led events and programming
Leadership opportunities available
Learn and explore entrepreneurship
Explore survival and life skills
Speakers and workshops (including financial literacy)
Young adult mental wellness practices
Academic Year
Program Dates: Oct 10-May 25
Program Hours: Mon-Thu, 2-6pm
Have questions or want to learn more?
Contact Alfred Shirley, our College & Career Readiness Coordinator:
alfred@stfranciscenter.org