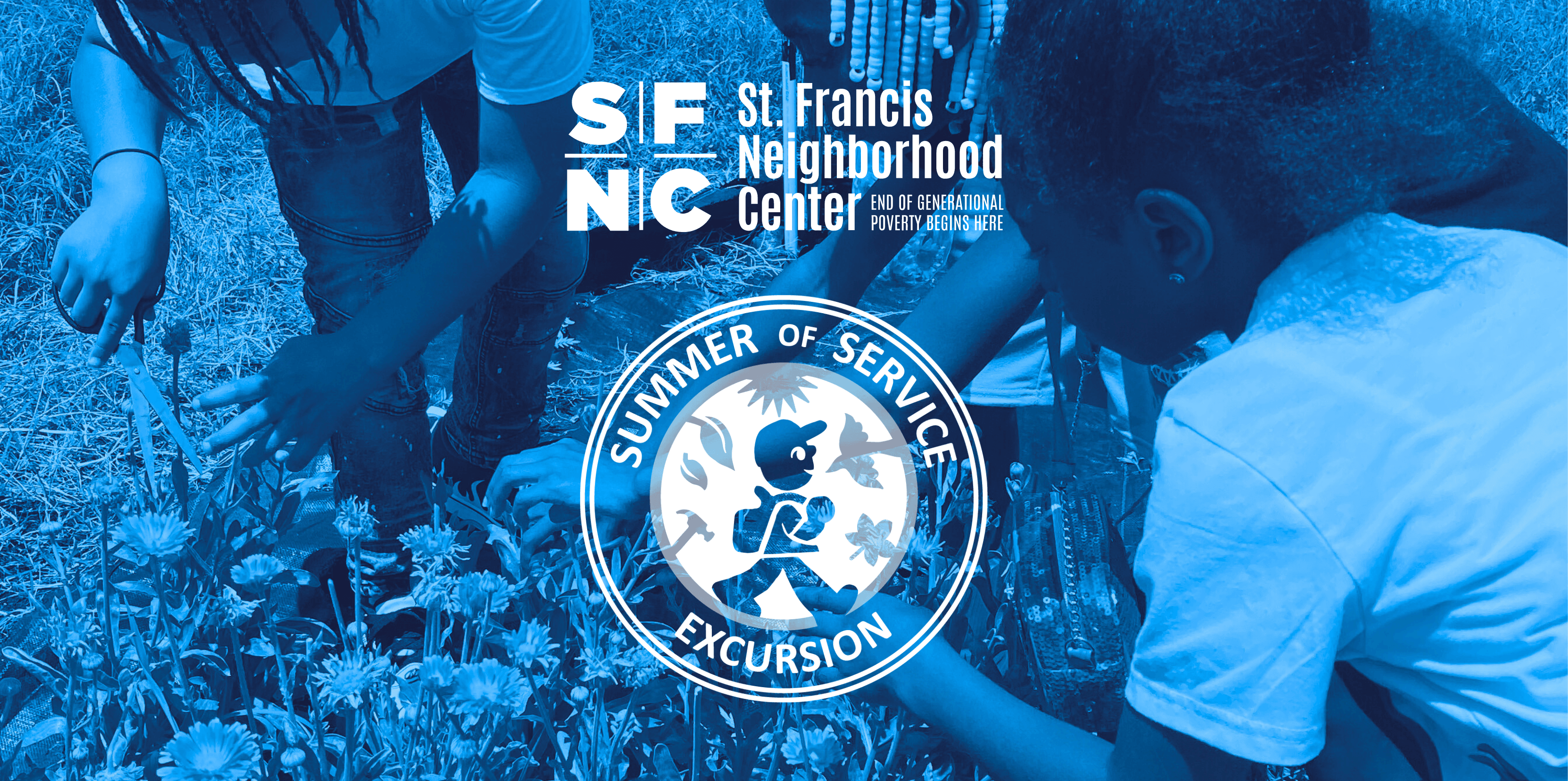 Summer of Service Excursion
SFNC is proud to offer free summer programming to Kindergarten-8th grade students in the 21217 area. This program is called the Summer of Service Excursion (SOSE).
In SOSE students have the opportunity to participate in weekly field trips, enrichment classes, and civic learning. We partner with organizations like Art with a Heart and Baltimore PeacePlayers to ensure students engage with a variety of subjects and experiences throughout this time. During SOSE all students also have the opportunity to design and implement a service-learning project to contribute to the positive growth of their community. This holistic program is meant to give students a meaningful and engaging experience during their time away from school.
SOSE typically takes place over two, three-week sessions during the summer. Students meet in person at SFNC Monday-Thursday, 9 am-3 pm.
Enrollment for SOSE 2023 is now open.
Session 1: June 26th-July 13th
Session 2: July 24th-August 10th
*Participation in both sessions is not guaranteed
If you have any questions regarding SOSE or our education programs in general, please reach out to Jen Burt at jen@stfranciscenter.org.