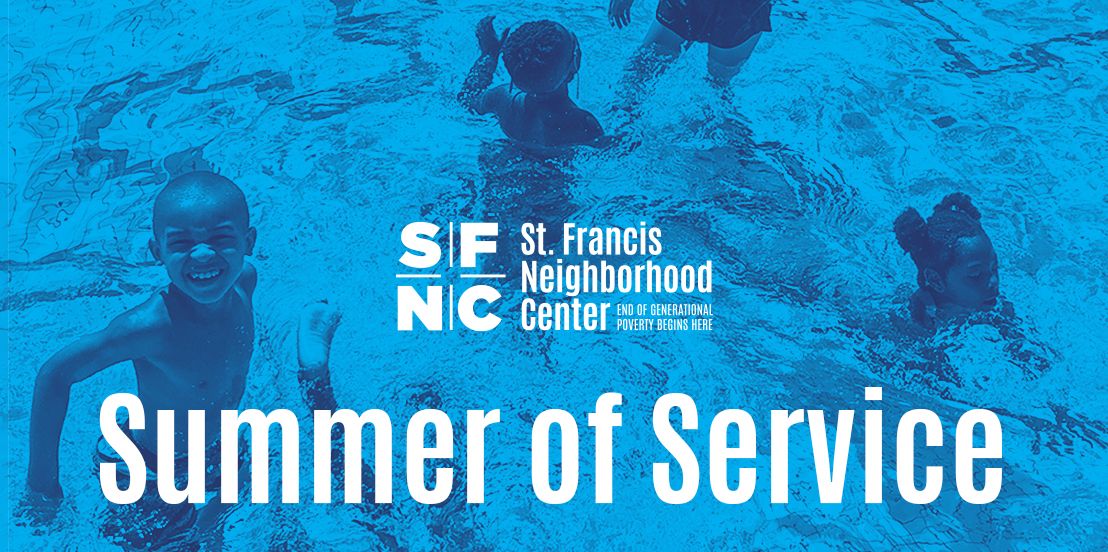 Summer of 2020 Announcement
To ensure the safety and health of our students and staff, we have decided to host a virtual summer program. We are committed, now more than ever, to combating summer learning loss. Continuing our youth programs during this difficult time is essential.

What will a virtual Summer of Service look like?:
We will split camp into two sessions, a July session (July 6-30th), and an August session (August 3rd-20th).
For 3 days a week, students will log on to Google Meet with their instructor from 10:00 a.m. to 3:00 p.m., Monday through Thursday. 
1 day a week students will attend socially distanced field trips.
Mornings will be devoted to academic activities, mainly the online software iReady.
Older and younger students will have additional academic activities to diversify their learning. (Black Panthers STEM, Scholastic read-alouds)
Afternoons will be devoted to FUN, engaging, hands-on enrichment activities including: Art With a Heart, Little Medical School, cooking/nutrition, fitness, karate, French lessons, Nitro Type, virtual trips, movies, and more!
Kits with activity materials will be delivered to your home. To encourage participation and attendance we are offering weekly incentives for youth AND parents! 
Additionally, a plan is underway to deliver breakfasts and lunches on program days. Students who are registered for SOSE will be able to keep the laptops they currently have at home. New enrollees will receive a laptop to use at home.
---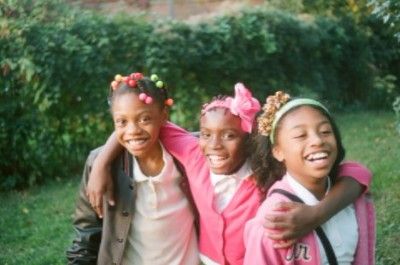 About the Program:
Summer of Service Excursion Youth Camp
St. Francis Neighborhood Center, in 2010, established a summer youth development program called the Summer of Service Excursion (SOSE). To view a news report about the program, please watch this video.
SOSE is an eight-week intensive summer youth development program serving the community of Reservoir Hill & Penn North.  The goals of the SOSE are to engage on average, 75 youth ages 5 to 19 in impactful and innovative service projects aimed at alleviating issues affecting Baltimore communities.  Specifically, youth explore issues related to youth in Baltimore, issues affecting Baltimore neighborhoods, and issues affecting Baltimore City as a whole. The end of the program culminates in service projects that are presented to parents, staff and volunteers. 
SOSE is at no cost to youth and families and held onsite at the Center during the summer months Monday through Thursday, 8:30 am to 5:30 pm with breakfast, lunch and snacks provided.
Our goals are to improve pre to post assessment scores, behavior, have consistent attendance, be socially mindful, and prevent summer learning loss.
A recent post-program survey showed that  the majority of our youth reported that they like coming to the summer program, feel safe, and that they are learning in the program.  When asked the most important thing they learned from SOSE, youth said: "Being responsible, keeping the earth clean, healthy living, reading and writing  better, learning new words, how to make friends for life, not littering, about bullying, math," and more.
Overall, an average of 75 disadvantaged youth and their families living below poverty in the neighborhood of Reservoir Hill are served over the course of the eight week program.

Here is an overview of summer activities:  We have guest speakers, such as Ruby Woo a beautiful pit, and her caretaker from Bmore Dogs. Youth learn how to approach and care for a dog. Each child signs a "No Harm to Animals" contract. The Maryland Zoo's Zoomobile visits with some of their animal residents with an educational interactive experience. The youth learn the importance of recycling and recycle bins. They visit the local urban Whitelock Community Farm and learn about good nutrition and the importance of eating fresh fruits and vegetables. Our youth work with our resident nutritionist from the University of Maryland Extension Program. Code in the Schools teach robotics, coding, how to use a 3D printer, and a drone. Our older youth participates in college readiness activities including education counseling, and Baltimore City Youth Workers receive additional financial literacy training.  

Children receive customized tutoring with dedicated tutors at St. Francis. Youth will participate in daily community meetings, are involved in six possible learning clubs, which include cooking and nutrition, sports (yoga, basketball, tennis, and swimming), coding, art projects with resident artist Randi Reiss-McCormack, and more. 
Youth, their families, and mentors also take field trips such as an Orioles game, Museums, Hiking, and more.  Youth will be served two meals a day plus a snack through the Baltimore Housing Office of Community Services, Summer Food Service Program for children.
In 2014, our prodigies made a video emphasizing the powerful aspects of the Summer of Service Program. You can watch it at the following link.
To view a video that our prodigies put together to highlight the Summer of Service excursion, please visit the following link.
If you are interested in enrolling your child in this program, please contact the Youth Program Director at jessica@stfranciscenter.org or 410-669-2612.