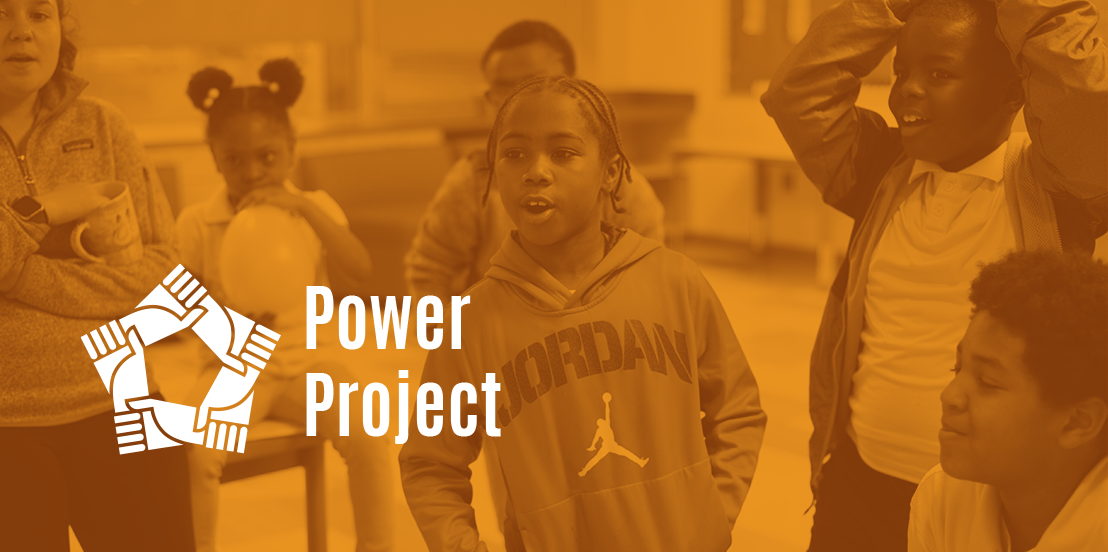 Important Announcement: Power Project Spring 2022
In order to protect our community, avoid rolling closures, and continue operating during this wave, we now plan to re-open the Power Project for our spring session on January 31st. This gives us the opportunity to thoroughly clean and sanitize the Center. Additional announcements will be shared directly with all enrolled parents, via our Family & Friends Newsletter, and on our social media accounts. 
Please see our Covid Resources Page for safety protocols, resources, and additional details on how we can work together to stay safe and healthy!
---
About Power Project
St. Francis Neighborhood Center, in the Spring of 2009, established an after school youth development & family stability program called The Power Project.
The Power Project is one of the only free academically based afterschool programs serving underprivileged youth in the 21217 zip code. The program is a unique place where youth have the opportunity to be children, create their own success, grow in self-awareness, and empower themselves and their community. This is a 100% scholarship program and students and families from low-income households are encouraged to apply.

The Power Project consists of three major components: education support, mentoring, and arts enrichment. This program provides youth, ages 5-14, with the opportunity to receive one-on-one homework and study assistance; attend educational seminars/workshops, participate in dance, art, and music groups; and establish valuable relationships with caring and responsive individuals who will serve as positive role models within their lives.
This is a 100% scholarship program and students and families from low-income households are encouraged to apply.
The Power Project runs from October 4th- May 26th. Students meet at St. Francis Neighborhood Center (2405 S. Linden Ave Baltimore, MD 21217) weekly, Monday-Thursday, starting at 3pm or after they are dismissed from school. Students are to be picked up from the program at 6pm. Dinner is provided for all students during program days. The program can accommodate on average, 75 children at a time - a number that we are aiming to increase with our Center Expansion. 
The Power Project is getting some nice results. This is based on the children's grades, assessments, behavior, and our External Evaluation results. SFNC administers an in house academic at the beginning and end of each school year or summer program that measures their ELA and Math skills. These assessments are in line with Baltimore City Public Schools curriculum (K-12). 
Our goals are to improve report card grades, behavior, and have consistent attendance. Each child creates a Power Plan with their family. This is their career path for the future. We even have a family meeting to discuss in their home, and provide a caseworker to assist with resources and services needed to promote family stability.  We have monthly workshops/family engagement nights which included dinner and an educational speaker.  In a recent survey, 100% of parents/caregivers agreed that the Power Project is helping their child.
---
If you are interested in enrolling your child in this program, please complete our enrollment form. For more information, please contact our Director of Education, Jen Burt at jen@stfranciscenter.org or call 410-669-2612.