A Roaring Good Party: Annual NACE Fundrasier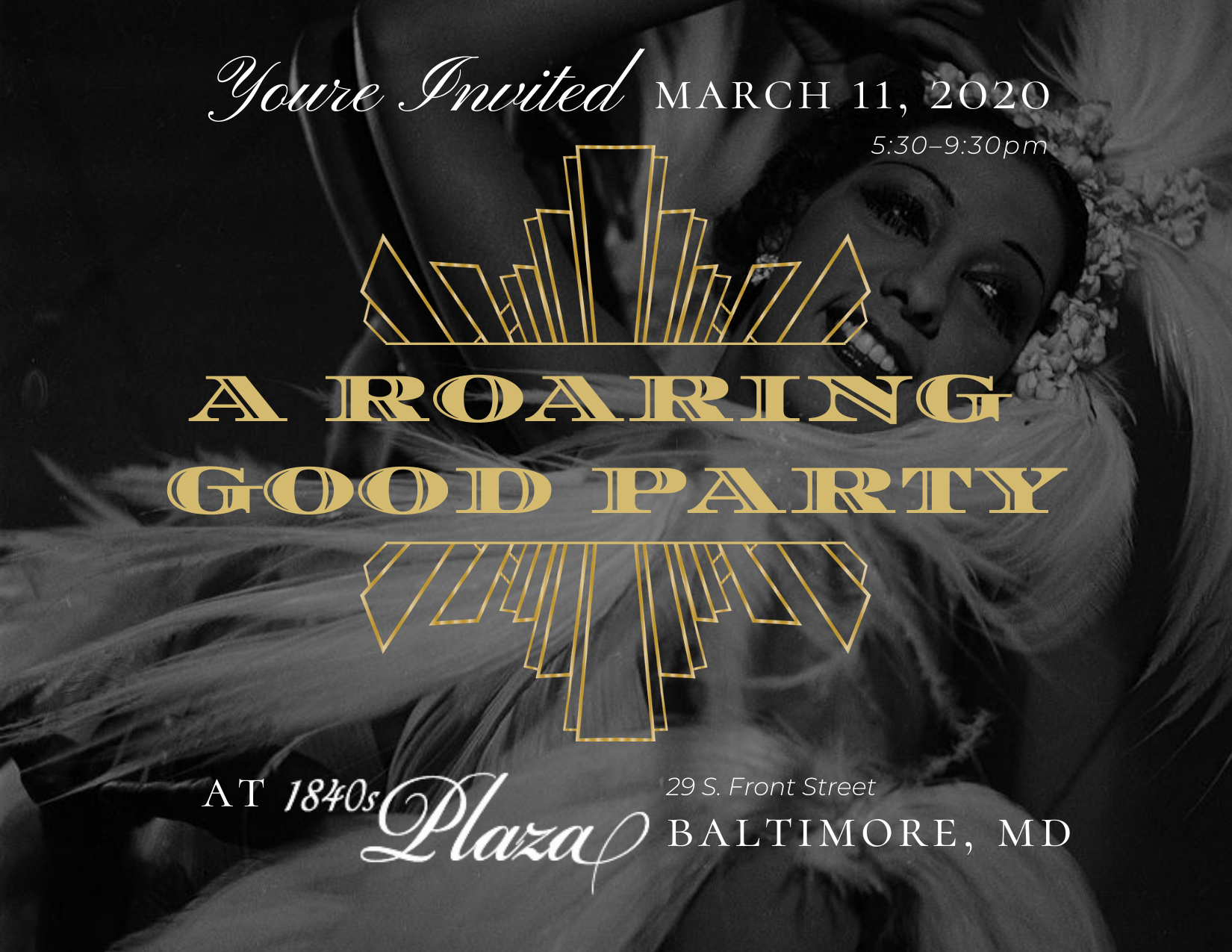 Join the Baltimore chapter of National Association for Catering and Events at their annual fundraiser to benefit St. Francis Neighborhood Center! The annual Baltimore NACE fundraiser brings together top professionals from the catering and events industry to do what they do best- throw an amazing party for a great cause. Attendees will enjoy amazing craft cocktails, delicious eats by local Baltimore restaurants and caterers, and experience incredible talent throughout the night- all for one low price!
All event proceeds will benefit St. Francis Neighborhood Center, the Baltimore NACE Chapter and the Foundation of NACE.
NACE MEMBER PRICING:
$79 before January 1st, 2020
$89 before February 1st, 2020
$99 from February 1st- March 10th, 2020
GUEST PRICING:
$89 before January 1st, 2020
$99 from Janaury 1st - March 10th, 2020