Reservoir Hill Resource & Music Festival 2018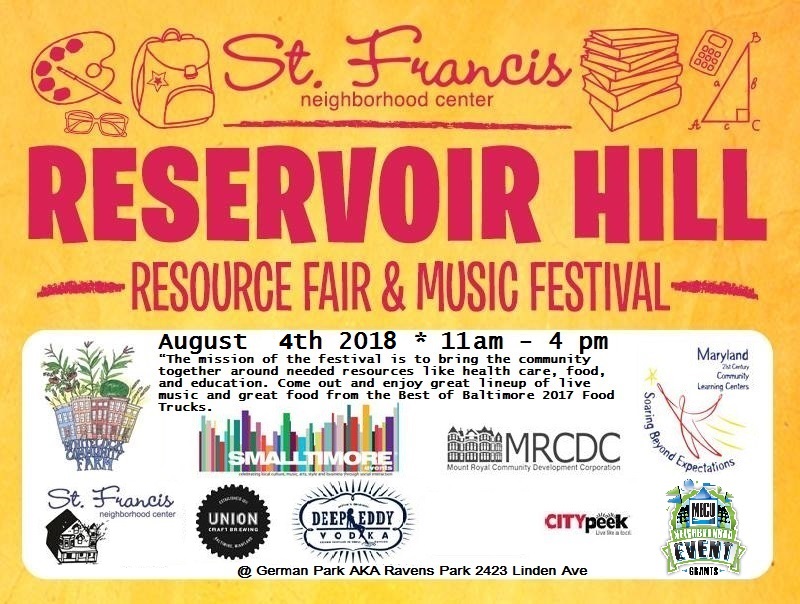 The festival will feature live music, great food, and performances.
There will also be a Resource Fair for Reservoir Hill community members that will include a back-to-school backpack and grocery giveaway.
There will be over 50 resource booths from local organizations including the Bikemore, Code in the schools, Whitelock Community Farm and many more. There will be HIV/AIDS testing, employment information booths, and continuing education booths.
Children will be able to safely enjoy the events at our Kids Corner, which will feature games, face painting, crafts, and prizes.
"The mission of the festival is to bring the community together around needed resources like health care, food, and education."