Mission and Overview
St. Francis Neighborhood Center is the oldest neighborhood center providing enrichment in all of Baltimore City! Our mission is committed to ending generational poverty through education, inspiring self-esteem, self-improvement, and strengthening connections to the community.
Our presence has served as a resource and catalyst for improving the lives of those in Reservoir Hill and making Baltimore a better place since 1963. We were founded to serve a growing segment of our community in need of inaccessible services. We have continued to grow with the help of our donors and volunteers who make our mission possible. Through the years our purpose still remains the same: bring services to those in need.
By utilizing education, art, mentoring and tutoring we work to provide people with the tools they need to advance their lives financially and socially, while fostering positive interpersonal and community connections. This in turn gives people a sense of self-empowerment, which is the principal driving force in creating extraordinary change within individuals and the community. Our programs build self-esteem as well as academic, emotional, interpersonal, social, and community development that works to address complex challenges in an effort to break the cycles of urban poverty. In an average month, we serve over 500 adults, youth, and families. 
History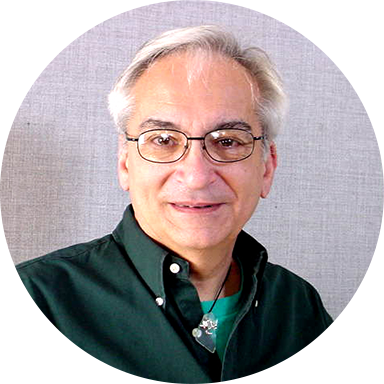 Father Tom Composto
St. Francis Neighborhood Center is a nonprofit, 501(c)(3), community based organization in the Reservoir Hill area of Baltimore. Founded in 1963 as an outreach center for two local churches, was incorporated in 1972 as a neighborhood nonprofit corporation, independent of any church affiliation. Due to its unwavering dedication, the Center has become an iconic presence within the Reservoir Hill community.
Father Tom Composto was the Jesuit priest who moved into the original center in the 1960s and stayed the rest of his life, devoting himself to the poor. He was known as the Pope of Whitelock Street. He used to stand on the porch and challenge the drug dealers to get off the corner and do something better with their lives.  Father Tom was tough, determined and humane. He passed away March 11, 2011. We feel he would have been so happy at the scene on the corner of Whitelock and Linden now — kids showing up for help with their homework, and a handful of adults making a difference in their lives (this paragraph compliments of Dan Rodricks of the Baltimore Sun).
---
The Center is uniquely positioned to serve the Reservoir Hill region due to its long history of over 50 years and respect by all of the community. In 1995, we moved to this location when the City of Baltimore tore down our original structure on Whitelock, as well as others, to deter crime in a retail center on the street.  When we moved here the Center had been turned into a church in 1975. Father Tom continued with ecumenical services, as part of community services the Center offered, until his death.
The Center is active with the over 20 neighborhood coalitions, partnerships, and countless community organizations. The Center has been the only community organization of its kind in Reservoir Hill.  The Center delivers wrap-around services, programs, and events to neighborhood's large and diverse community. The Center strives to give people hope for a better tomorrow by providing them with the tools they need for a better today.  We are driven by community needs, evolving over our 50+ year history, and we have always held youth, family, and community programs and events.
Whitelock St and Linden Ave
Did You Know?
We were the only distribution hub in the community during the riots of 1968
We launched dental services in 1972 and later a mobile service for shut-ins and nursing home residents in 1987. 
We expanded our outreach to multi-drug-addicted residents in 1988. 
Subsequent years, we started Peace Patrol Walks, we were the first organization to provide health services to Reservoir Hill through the annual Health/Resource Fair; we opened the Community Library and Computer Lab; added personal finance workshop in the wake of the economic recession.
In 2009 we launched a new and innovative youth development program, The Power Project; also a greening and community development program; and launched volunteer program. 
In 2010, we added Summer of Service Learning Excursion to our youth programming; established community movie screenings and Yoga. We offered job readiness and personal finance workshops. 
In 2014 we launched new partnerships with Maryland Disability Law Center to create an inclusion policy for disabled children; and Corpus Christi Catholic Church to host their weekly grocery bag program. 
In 2016 we launched Phase 1 of our Capital Campaign Count on Me to replace the roof, insulate the roof, and water/air proof the basement, and completed it in 2016. We continue with Phase 2, to renovate and expand. 
We are growing at a record rate. We encourage you to share in our grassroots efforts of community driven educational programming and become the present and future of our great history to come. 
---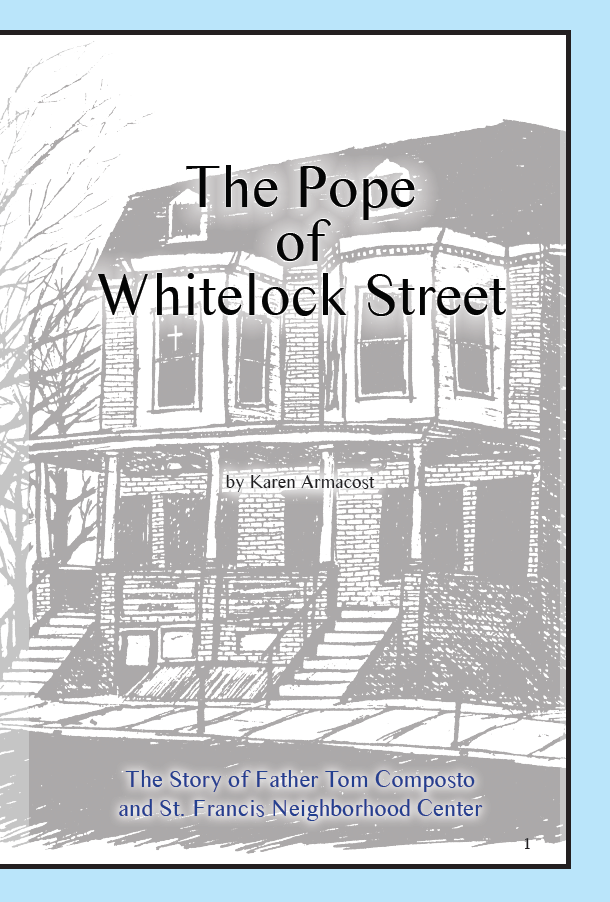 The Pope of Whitelock Street
For more information about our founder, Father Tom, you can download The Pope of Whitelock Street, a self-published book written by Karen Armacost for free below. This wonderful history of our founder is being distributed at no cost to Reservoir Hill residents while supplies last and private funding allows.
Download the Ebook for free below:
Elizabeth Johnson (Liz Evans) and the Women of St Francis from the Pope of Whitelock Street Ebook