Count On Me Capital Campaign Donor Giving
---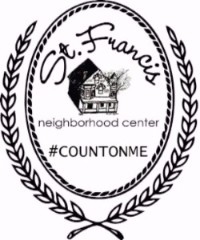 ---
We are pleased to announce we MET the $250,000 Challenge Grant from the France-Merrick Foundation to support SFNC's $4M renovation and expansion of the Center. Funds will support increasing building size to be able to offer programs to more youth and families who want and need Center resources to build a better future. Donate to meet the next challenge of reaching our 50% mark in order to approach another foundation for 30% of the total goal.  Contributions of any size are valued and vital to build the organization and serve the increasing need for services in Reservoir Hill. Major giving starts at $1,000, which ensures you invitations to special events and unique experiences with kids and families in our programs. We invite you to join a growing list of generous individuals, organizations, and agencies.
Learn more about Count on Me capital campaign

---
Major Donor Honor Roll
(as of February 1, 2018)
$100,000 - $500,000
Under Armour
Community Development Block Grant, Baltimore City Housing
France-Merrick Foundation
The Marion I. and Henry J. Knott Foundation
State Bond Bill 2016 and 2017, Sponsored by Senator Barbara Robinson
BRNI/Healthy Neighborhoods
$50,000 - $99,999
Royal Farms
DuraBante, LLC
$10,000 and $49,999
Exelon
Comcast
Leah & Morton Kemper Foundation
Kevin and Robbye Apperson
Peter Leffman
Heejin Ryu
Maggie Pedersen
$5,000 - $9,999
Les Dedrickson
Kahan Dhillon
Diane DiSalvo
Jamie Hendricks
Marvin "Wink" Mather
$2,500 - $4,999
Columbia Bank
Helen and Fred Hiser
Mary L. Staudenmaier
Barbara Shapiro
Meg Sheetz
John C. Smyth
Scott and Tanya Thompson
Mary Warren
$1,000 - $2,499
BGE
Baltimore Association of Health Underwriters
Abbey Burger Bistro, Fell's Point
Maureen Ames and Victor Borelli
Martha Barrett
Mark Breese
Mel Brown
Vince Collins
Angel Connolly
Nilda Cruz-Acevedo
John Enoch
Christi and Torbin Green
Alan J. Hoff Attorney at Law
Elizabeth Kim
Lindamood Bell Learning Processes
Matthew Marsh
Rohit Marwaha
Amy Miller
Faye Miller
Donald Oberholzer and Kevin Brennan III
Norita Parker
Katy Peterson
Christina Pickrell
Lauren Haney Provost
Jericka Robinson
Bill and Lisa Stromberg
Kothori Senthil
Lori Simpson
Rick Smulovitz
Randy Sovich
Everel Watson
Deborah Doerring-Welch
Angela Wheeler
Jim Wilhelm
Craig Ward
---
*If you would like to be not be listed on our website, or we made an error, please contact Morganne Ruhnke, Development and Events Coordinator at mruhnke@stfranciscenter.org or 410-669-2612 to make any changes or corrections.